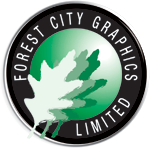 Digital Media and Promotional Material
The Forest City Graphics Media Division offers a wide range of new media
formats and products for companies interested in taking the next step in print media.
Recently Forest City Graphics has teamed with a promotional company and are
now able to supply your company with promotional products for all your companies needs.
---
Digital Video Print
and Packaging

We are please in introducing our newest product line in print media.
Forest City Graphics if one of the first companies in North America
to offer digital video incorporated in your hard print media.
This product if more affordable than you would think!
Our digital video books offer several pages of your printed book to be supplied in a
mini LCD screen and incorporated in the book. There are several different screen size
and storage sizes for extended video time. These books are great for wedding gifts,
corporate sales meetings and training manuals for new employees. We have also
utilized this technology into Point of Purchase Displays for in store display and
demonstrations. Please contact us for detailed information and presentations
of this new and exciting product.


---
Web site and
Social Media creation

If your company is looking to incorporated your new
printing campaign into your web site or social media let
Forest City Graphics assist you on updating your web page
or social media site with your new campaign information.
If you are looking to create or update your web page or social media site we have
qualified staff on hand to take care of everything.


---
Promotional
Material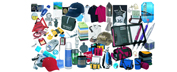 We are please to offer the latest technology in promotional print.
If you are looking for mouse pads, pens, shirts, sticker or
any other product that you would like to see your corporate
logo on, please contact us and we will get it done for you.